Speaker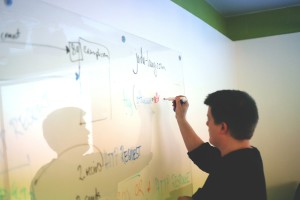 With the right research and an ample amount of confidence, you or any member of your team can become a coveted industry thought leader. Innovative BioPharma offers its speaker training services to the person who wants to do all the talking for your company. Our experienced team of trainers takes an in-depth look at both your industry and your particular brand before preparing you to become the key opinion leader of your particular therapeutic area. We familiarize ourselves with all facets of your company so we can best suit you for future speaking opportunities.
Speaker training sessions are quite versatile. IBP offers a multitude of mediums, stemming from in-person demonstrations to various digital options. Our live program grants the benefit of having multiple representatives present and train at once, while our web-based approach and eModules provide an added sense of convenience. Either way, you will receive exemplary rhetoric coaching to allow you to excel in the art of speech.
Become the Expert
To speak the best you must be the best. That is why our training team does extensive research to fully comprehend all areas of your business before diving in. We strive to provide an all-encompassing learning experience for our clients. We leave no stone unturned during the fact-finding process and carefully construct a game plan to efficiently convey any and all relevant information to the individuals present in these training programs.
Speaking to Inspire
The byproduct of expansive industry knowledge is the ability to speak confidently and command the attention of a meeting. When you are finished with our speaking training program, you will be able to answer and respond to on-the-fly questions and hard-hitting inquiries. You will learn body language techniques that influence how others act and you'll be able to carry yourself in a way that only an industry expert can. Those who interact with you will leave the conversation motivated and inspired.